Welcome to
Community Christian School
We are an independent, private Christian school in Norman, Oklahoma for students preschool to 12th grade. Since 1986, CCS has existed to teach from a biblical worldview and develop well-rounded followers of Christ. As God continues to provide all that is needed to maintain an excellent academic, spiritual and moral education for our children, CCS intends to continue to dedicate itself to the needs of our Christian community.
A Special Invitation
We extend a special invitation to prospective families and students! Contact the school office to schedule a tour and answer your questions. Feel free to explore this site and scroll down for more information especially for you!
Follow @CCSNormanOK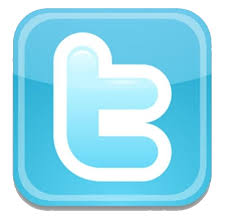 Upcoming Events
2019-2020 Re-Enrollment
Re-Enrollment for 2019-2020 is February 1-28. To re-enroll, please stop by a desk to sign the Fees & Financial Policy. Once you have signed the policy, we will place your re-enrollment fee on your FACTS account to pay online. You may also send in cash, check or money order. The re-enrollment fee is $100 for the 1st child, $100 for the 2nd child, and $50 for each additional child. Remember, a late fee of $50 per child will be charged after February 28th. We will begin calling new students from the waiting list beginning the 1st of March. To ensure that your student does not lose their enrollment spot, be sure to have all money and documents turned in by THURSDAY, FEBRUARY 28th.
Parents Night Out
Are you having a hard time finding a sitter for the biggest date night of the year, Valentine's Day?? Make plans now! PARENTS NIGHT OUT ON THURSDAY, FEBRUARY 14, VALENTINES DAY FROM 6:00-10:00 PM. The cost is $30.00 per child. (3 or more siblings, from the same family, $25.00 each) Includes, Pizza, snacks, games and a movie! Please email ccstfxcboosterclub@outlook.com for reservations and/or questions.
Classroom Hours:
Elementary (Pre-K through 5th)  8:20 AM – 3:00 PM
Junior High (6th - 7th)                   7:50 AM - 2:30 PM
Secondary (8th through 12th)       7:50 AM – 2:30 PM

Extended Care* Hours:
BeforeCare                 6:30 AM – 8:00 AM
AfterCare                    3:30 PM – 6:00 PM
*Additional charges apply.  Please contact the school for more information.

Prospective families
We are happy that you are considering Community Christian School as an educational option for your family.  Please follow the links on the top menu to find answers to any questions you may have.  Feel free to contact the school at 405-329-2500 for a personal appointment and tour.  We look forward to meeting you!