Welcome to
Community Christian School
We are an independent, private Christian school in Norman, Oklahoma for students preschool to 12th grade. Since 1986, CCS has existed to teach from a biblical worldview and develop well-rounded followers of Christ. As God continues to provide all that is needed to maintain an excellent academic, spiritual and moral education for our children, CCS intends to continue to dedicate itself to the needs of our Christian community.
A Special Invitation
We extend a special invitation to prospective families and students! Contact the school office to schedule a tour and answer your questions. Feel free to explore this site and scroll down for more information especially for you!
Follow @CCSNormanOK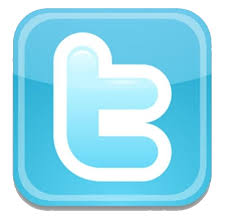 Upcoming Events
Classroom Supplies 2019-2020
Please click "Students" and then "Classroom Supply Lists" to find Classroom Supply Lists for 2019-2020. You may purchase items yourself or in a bundle online by copying and pasting this link - https://www.schooltoolbox.com/stbDirect/index.php?r=site/index#load_school&id=78021. School supplies are to be placed in elementary student's classroom at August Registration. Middle school and high school students will bring supplies on the first day of school.
Shurley English Summer School
We are offering a one-week Shurley English class July 15-19 for students entering 3rd-6th grade or NEW CCS students entering 7th-8th. If your child needs extra help with patterns and skills, or is new to CCS, this class will be the extra support they need to succeed. This class will be held Monday through Thursday from 9:00am-2:00pm and Friday from 9:00am-12:00pm. The cost is $250 per student. More information is available at the Elementary Desk.
Classroom Hours:
Elementary (Pre-K through 5th)  8:20 AM – 3:00 PM
Junior High (6th - 7th)                   7:50 AM - 2:30 PM
Secondary (8th through 12th)       7:50 AM – 2:30 PM

Extended Care* Hours:
BeforeCare                 6:30 AM – 8:00 AM
AfterCare                    3:30 PM – 6:00 PM
*Additional charges apply.  Please contact the school for more information.

Prospective families
We are happy that you are considering Community Christian School as an educational option for your family.  Please follow the links on the top menu to find answers to any questions you may have.  Feel free to contact the school at 405-329-2500 for a personal appointment and tour.  We look forward to meeting you!