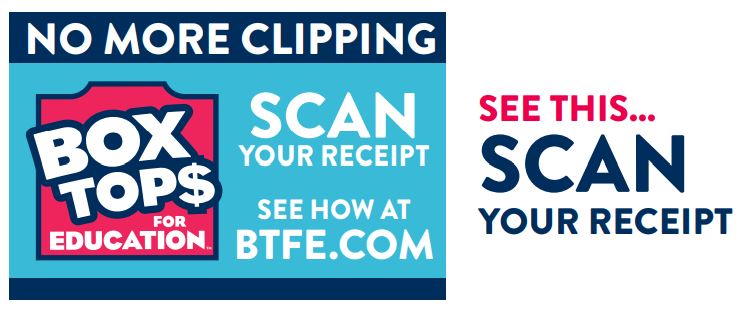 Get "free money" for CCS!  By scanning the receipts on the products you already purchase, you can support our school at no cost! Each box top is worth 10 cents! The tops add up quickly and help the PTSF to purchase additional items for our students and teachers.

The PTSF is organizing the first Box Top contest for the 2020-2021 school year through the Box Tops App! The winner will receive $25 Chick-fil-A gift card! Scan receipts and don't forget to put your student's FIRST AND LAST NAME AND GRADE under the credit tab. All receipts submitted by noon on August 18th will count!
*This contest is online only. All paper Box Tops can be turned in to your student's teacher when school starts and will be counted in the next contest.
Visit www.btfe.com for more information and a list of products that have Box Tops.
Please take time to log on to www.boxtops4education.com/marketplace to do your online shopping.  Hundreds of stores available!  Select CCS when you sign up the first time and all of your online shopping in the marketplace will send electronic BoxTops to CCS!
***Don't forget that you can log on to www.boxtops4education.com/marketplace for all of your online shopping!***