Welcome to
Community Christian School
We are an independent, private Christian school in Norman, Oklahoma for students preschool to 12th grade. Since 1986, CCS has existed to teach from a biblical worldview and develop well-rounded followers of Christ. As God continues to provide all that is needed to maintain an excellent academic, spiritual and moral education for our children, CCS intends to continue to dedicate itself to the needs of our Christian community.
A Special Invitation
We extend a special invitation to prospective families and students! Contact the school office to schedule a tour and answer your questions. Feel free to explore this site and scroll down for more information especially for you!
Oklahoma Tax Credit Scholarship Information: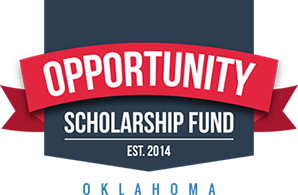 Upcoming Events
Fall Festival Auction
Fall Festival Silent and Live Auction Items are listed using this link: https://betterunite.com/communitychristianschool-ccsfallfestivalauction2023 Online bidding for some items begins October 9th! Join the bidding fun!!!
The Great Escape
You may make a donation and nominate a CCS teacher for "The Great Escape". ONE teacher from PK-5th and ONE teacher from 6th-12th who raises the most money from "Great Escape" will get to "ESCAPE" for a DAY OUT of SCHOOL in December. What a wonderful blessing to your hard-working teacher/teachers! THERE IS NO LIMIT TO HOW MANY TEACHERS YOU MAY NOMINATE. What an amazing gift…a bonus day out of school to relax, read a book, Christmas shop, etc.! THE LAST DAY TO NOMINATE A TEACHER IS FRIDAY, OCTOBER 13TH, AT 12:00 Noon. Students may make donations at the Elementary, Junior High and High School desks.
Fall Festival Tickets On Sale Now
Come join in on the fun at Fall Festival, Friday, October 13th! The PTSF transforms the entire campus into carnival-style games with fun prizes and candy! Tickets are only 25 cents each and are sold in bundles of 20/$5.00! Most indoor games are 3-4 tickets each and outside games between 4-10 tickets each. Food may also be purchased with tickets. Food lines will be open from 4:00-8:00 in the High School Cafeteria. Games will be open from 5:00-8:00. The Silent Auction will be open from 5:00-7:30 in the Chapel. The Live Auction will begin at 8:00! Join us for a fun family night! Purchase tickets online at http://communitychristianschool.com/Tickets.html
Classroom Hours:
Elementary (Pre-K through 5th)  8:20 AM – 3:00 PM
Junior High (6th - 7th)                   7:50 AM - 2:30 PM
Secondary (8th through 12th)       7:50 AM – 2:30 PM

Extended Care* Hours:
BeforeCare                 6:30 AM – 8:00 AM
AfterCare                    3:30 PM – 6:00 PM
*Additional charges apply.  Please contact the school for more information.
Prospective families
We are happy that you are considering Community Christian School as an educational option for your family.  Please follow the links on the top menu to find answers to any questions you may have.  Feel free to contact the school at 405-329-2500 for a personal appointment and tour.  We look forward to meeting you!